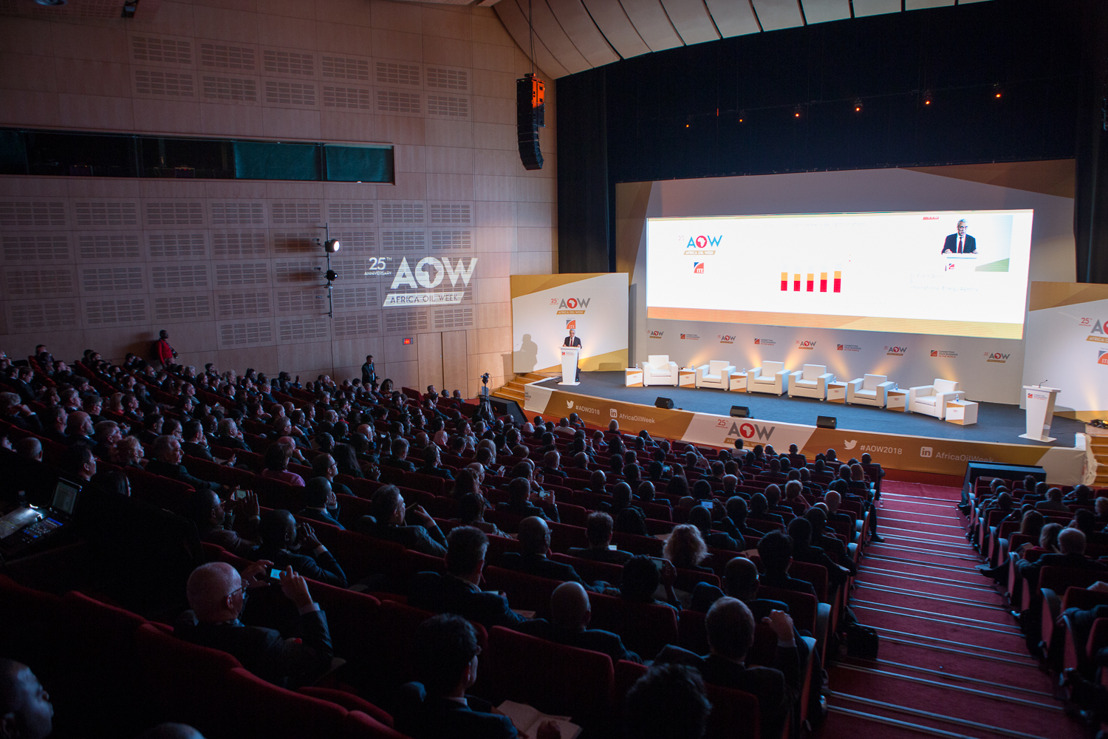 Africa Oil Week 2018 draws together key stakeholders shaping the future of Africa's oil and gas sector
Cape Town, South Africa (7th November 2018) – Exciting programmes and discussions continued on day three of Africa Oil Week, with more in-depth discussions from the second Ministerial session where ministers gave the latest insights as to how their vision will attract international operators, and their thoughts on national development strategies in the African upstream.
Speakers included Hon Minister Irene Muloni, Minister of Energy and Mineral Development - Republic of Uganda, Hon Minister Leopold Mboli Fatran, Ministers of Mines – Central African Republic. Africa Oil Week provided a transformative project showcase, presenting innovative projects in Africa to delegates demonstrating how to structure projects in a $70+ market.
In addition, the African Local Content Forum, sponsored by Shell and held in partnership with the Nigerian Content Development Monitoring Board highlighted the 3 P's of Local Content: Policy, People and the Private Sector. Each session provided knowledge into each area, with specific focus on frameworks, global best practice and lessons learned across the industry. Speakers included Victor Tivane, Director de Contuedo Local, ENH; Eng. Simbi Wabote, Executive Secretary, NCDMB and Betty Namubiru, National Content Manager, Petroleum Authority of Uganda.
Special for this year, the evening ended with celebrations for Africa Oil Week's 25th Anniversary, a significant milestone in the history of AOW, celebrating the achievements for the oil and gas industry in Africa. Attendees were entertained by South African Acappella Group - The Soil - all evening.
Sam Dossou-Aworet, Chairman of Petrolin, exclusive sponsor of the 25th Anniversary Celebration, said: "This one week a year provides an invaluable and powerful opportunity for diverse companies and people from around the world to share notes, ideas, challenges and triumphs, to inspire one another and ensure discussion of best practices for our industry and the betterment of the countries wherein we explore and produce. I am so encouraged to see how much the African oil industry has shaped and influenced the global oil industry".
Africa Oil Week is taking place at the Cape Town International Convention Centre in Cape Town, South Africa on the 5-9 November. For the more information please visit: www.africa-oilweek.com.
About ITE Group:
ITE Group plc was founded in 1991 and is now one of the world's leading organisers of international exhibitions and conferences.
ITE Group's strategic vision is to create the world's leading portfolio of content-driven, must-attend events delivering an outstanding experience and ROI for our customers. The Group recently launched its Transformation & Growth (TAG) programme, which is designed to transform the Company from a geographic-led business to a product-led business that focuses on market-leading events, wherever they are in the world. ITE strives to run the best shows and offer the best service to its customers throughout the world regardless of location. By putting exhibitors and visitors at the heart of everything we do, we plan to drive sustainable growth for our shareholders.
Media Contacts
Stephen Ballard
BCM Public Relations Ltd
E-mail: s.ballard@bcmpublicrelations.com
Tel.: + 44 (0) 203 4095090